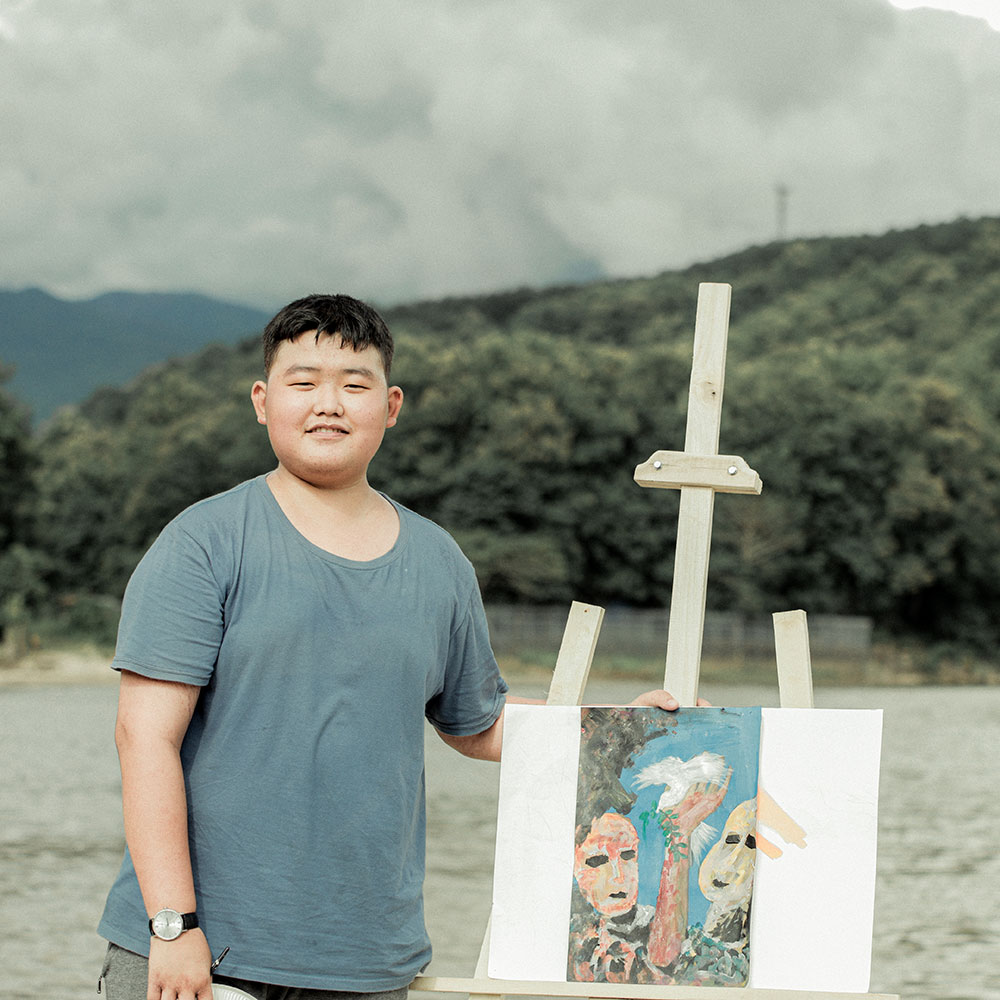 A resident of Laiza Labang Hkun Naw would like to wish you to have a peaceful mind. When our beloved people are living in peace, the Burmese army invades and gives us trouble. They also destroyed the homes of our people living peacefully in the mountains. Many displaced persons are fleeing because of the beating and killing of our poor children of all ages. 
They also wanted to return to their homes but did not dare go back home due to the fear of the military. They are facing many difficulties. It makes me very sad when I see the difficulties they are facing. I hate the military for committing such atrocities.
At a time like this, Covid makes life even more difficult. It became difficult to live. More trouble is coming in. Many schoolchildren find it difficult to attend school even though it is time to go to school because they are afraid of the Covid 19 plague. Therefore, I wanted to help them as much as I could and I tried to express their sufferings through my very best ability- paintings. I hope that people from abroad will purchase my paintings.
I also long to see our people living happily and peacefully. Therefore, all of our friends, brothers, and sisters from all over the world, please support us. I want to be a great artist one day. Thank you all.
Through the Eyes of Agony Art Program